In our community service mission, the Johnson City Amateur Radio Association, Inc. maintains a close working relationship with government agencies to provide communications support in times of need.
Our members are trained communicators through various programs provided by the agencies we serve. 
JCARA operates a mobile Emergency Response Trailer for this purpose.
Retrofitted in 2018, the ERT supports: HF communications and Winlink, VHF/UHF communications in analog FM, System Fusion Digital Voice and DMR.
An onboard UHF 50 watt mobile repeater system(short range on site communications), dedicated weather alert radio, over the air digital TV for monitoring local news and weather broadcasts and analog/digital handheld radios for issue during deployments and laptop computers for messaging, logging emergency traffic and related information searches.
We also utilize the ERT during events such as Field Day, Community Events and club functions.
Our thanks to the agencies who support our ability to serve our community and residents.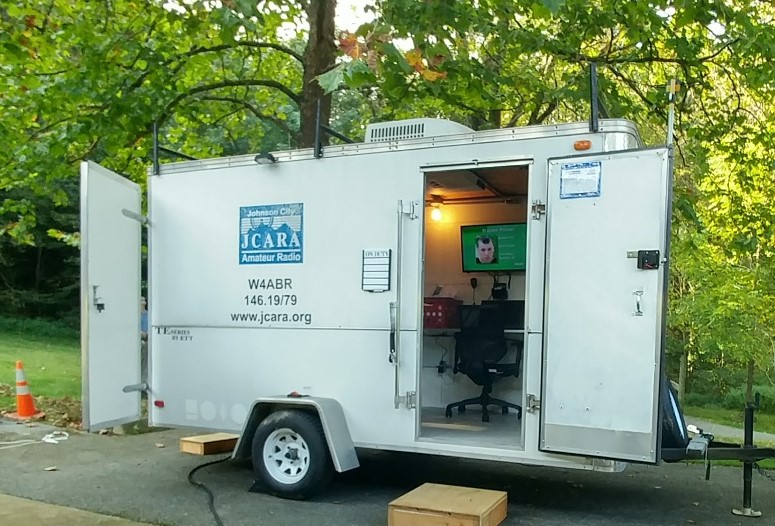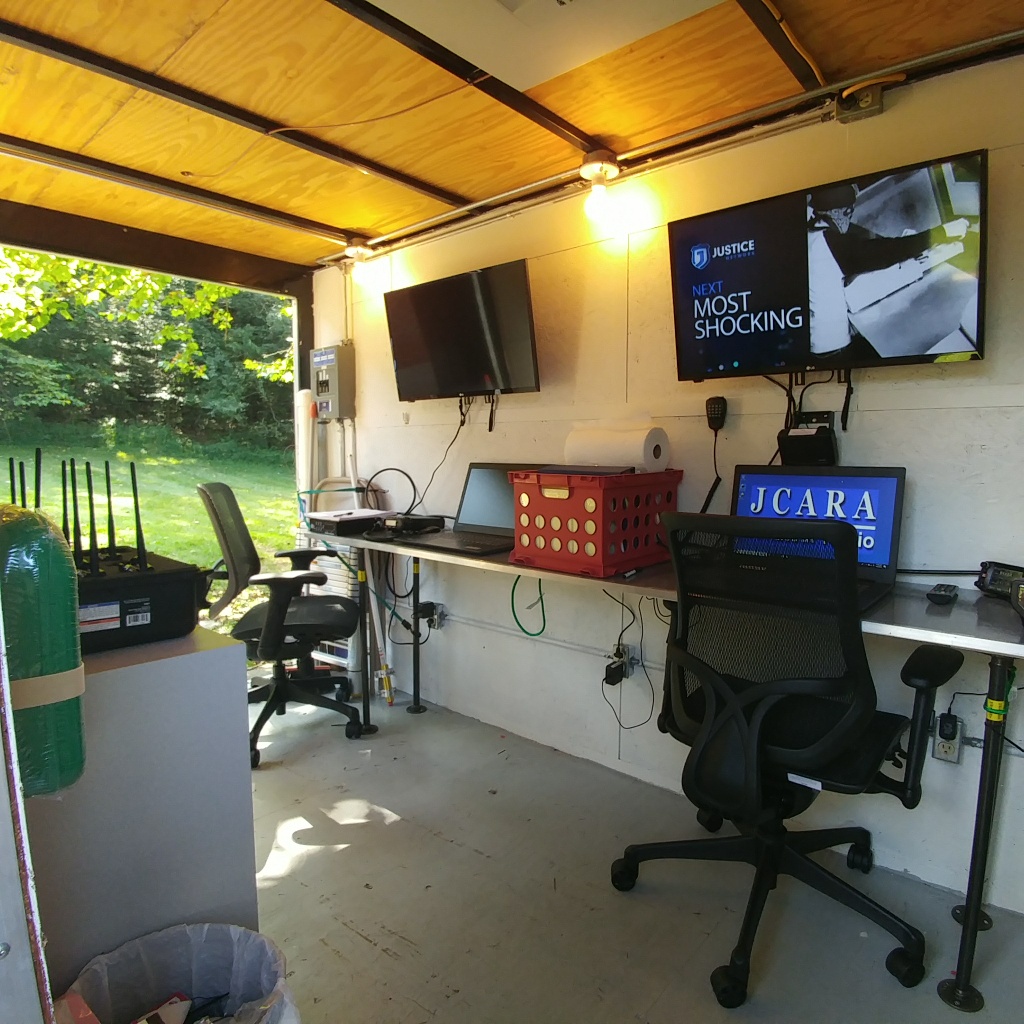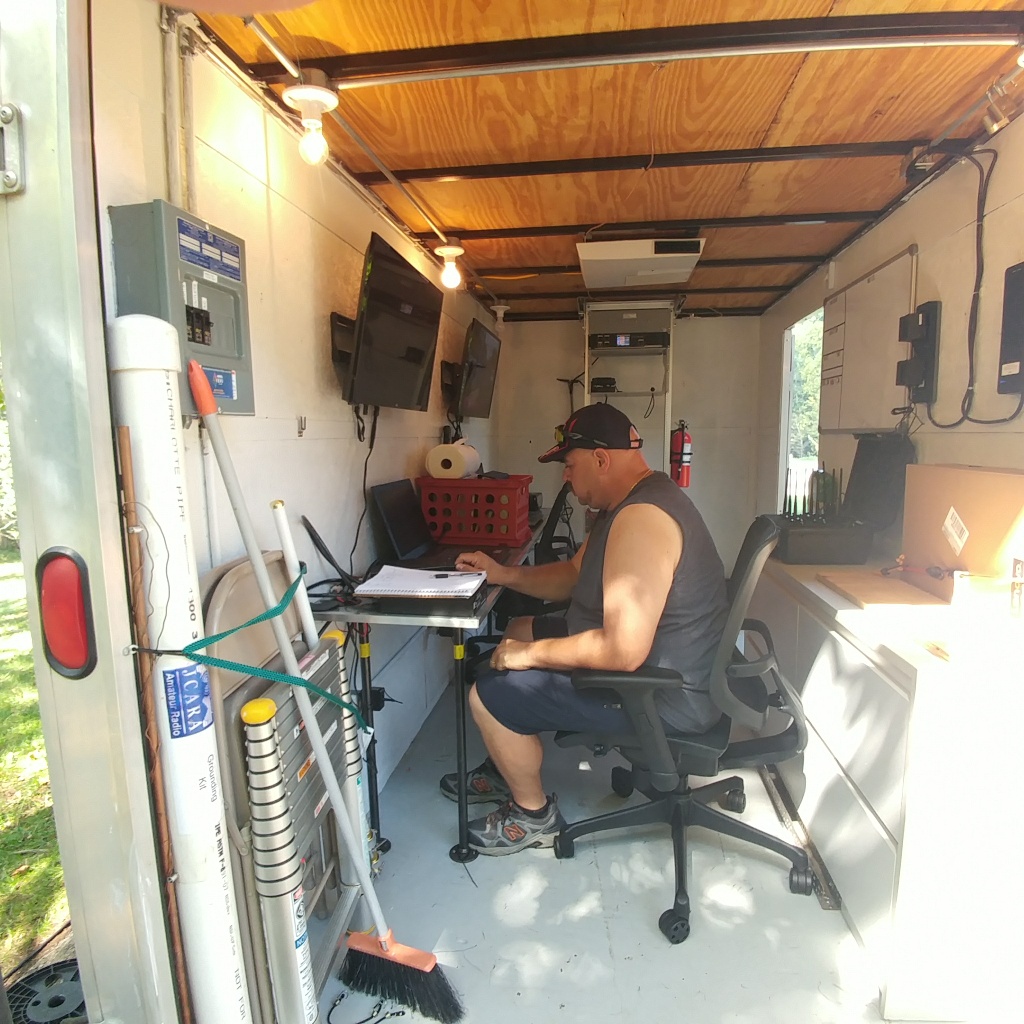 KM4JNR makes a contact on HF during the Open House and JCARA Picnic September 22, 2018.
TN Department of Health Deployment 12/5/2018
FIGHTFLUTN FLU SHOT CLINIC